LINKING DANUBE PROJECT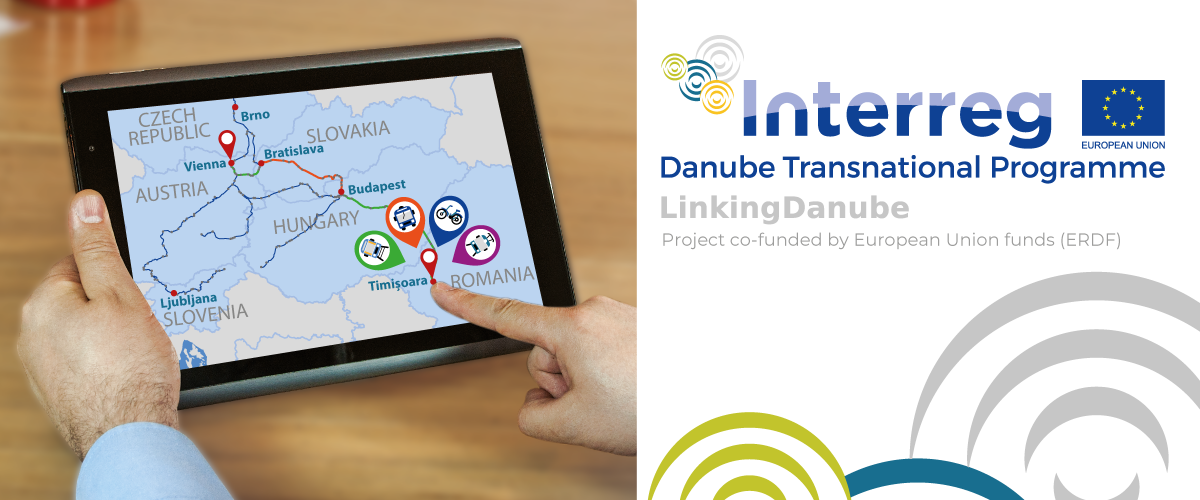 Project co-funded by European Union funds (ERDF, IPA, ENI).
The project is implemented from the Danube Transnational Programme, with the support of the European Regional Development Fund and is co-financed by the European Union and the Hungarian State.
The LinkingDanube project aims to connect and coordinate cross-border travel planning services, with particular emphasis on the mobility of rural, sparsely populated areas and the transport of cross-border commuters. The support of environmentally conscious transport solutions and helping the less developed regions along the Danube in the sense of transport to catch up will be realized by creating an intermodal and multimodal travel planning concept. Currently there is no multimodal travel planning service in Europe that also serves cross-border travellers. The LinkingDanube project pays special attention to areas that are less accessible from a transport point of view and also examines the coordination of commuters in such regions to the TEN-T transport network by supporting alternative public transport solutions, the demand-driven travel service solutions.
One of the results of the project is a publicly available concept on the interconnection possibilities of environmentally conscious travel planning services. During the project, a decentralized user interface will be developed, through which existing travel planning applications in each country will be interconnected. Travel planning within each country is the responsibility of each individual country. The task of the interconnection interface is to facilitate the connection at the service level of different travel planners, thus ensuring travel planning among the countries.
The presentation of the results entails the feasibility of the LinkingDanube concept, including the channelling of public transport services in rural regions into national and regional travel planners, as well as the connection with neighbouring countries across borders. In order to use the results in the long term, a strategy will be developed together with the EUDSR Priority Area Working Group 1B, which describes the feasibility of environmentally sound travel planning services in the Danube regions.
LinkingDanube is a project co-financed by the European Union under the Danube Transnational Programme.
Website: Interreg Danube Transnational Programme
Project duration: 01/01/2017 – 30/06/2019
Budget: EUR 2,917,930.50, of which EUR 2,480,240.89 is ERDF contribution
IPA contribution: EUR 0
ENI contribution: EUR 0
Priority: A better connected Danube Region with responsibility for energy
Special purpose: Promoting environmentally friendly and safe transport systems and balanced access to urban and rural areas